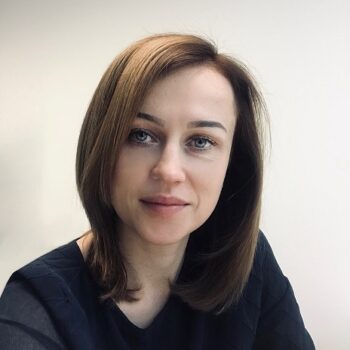 ŻYCIORYS
Magdalena moved to Citi in 2008 from E&Y where she was a member of Transfer Pricing Team. Within Citi, she joined newly created EMEA Tax Team supporting UK Tax Department.
In October 2010 she took leadership over EMEA Tax Team. Additionally, she was liaising with Finance Department of Citi Polish Branches – assistance with regards to VAT settlements, withholding tax, income tax and other tax and finance aspects. In 2014 she took a role of Interim CFO for CSC Poland. She was responsible for managing and controlling the organization's financial processes. Apart from acting as CFO, she was also responsible for implementation of new purchase, accounting and employee's expense settlement tools. In July 2015 she was appointed as the CFO for CSC Poland. As CFO Magdalena was responsible for the regulatory and legal entity financial and tax reporting, billing and collection process, US reporting and balance sheet substantiation, as well as for contacts with the regulators and tax authorities. Magdalena was also a member of the Poland CSC's Management Committee.
4 years ago, Magdalena moved to Technology unit being responsible for finance technology piece (GFT – Global Function Technology), in particular regulatory reporting technology solutions. Initially, she was managing Business Analysts Team but soon received responsibility for CEE5 cluster (HU, CZ, SL, RO, BO) and Poland. Since beginning of 2019, her role was expanded again to take responsibility for key regulatory reporting projects run for EMEA requiring technology engagement (i.e. Brexit, S166, CCR, CRR2 etc.) plus oversight for RUK Cluster (Russia, Ukraine, Kazakhstan) and application management for Depository Protection and Client Asset Oversight Tool (EUDP and CAOOP) plus EMEA DAP (mapping tool supporting Genesis datawarehouse). Currently, she is a Lead Program Manager for cross functional regulatory initiatives for EMEA Region.